Take control of your health and fitness with reVAMP
Join reVAMP, our 12-week fitness and nutritional programme created by LimbPower CEO, Kiera Roche and GB Paracano, Gold Medalist and Personal Trainer Jack Eyers to support community members to remain active. This life-changing online fitness and nutritional support programme take you on a 12-week journey of adapted exercise circuits with nutritional advice and tips. The reVAMP team support and guides limb different participants to increase physical exercise and achieve weight loss within a safe and controlled support network.
Learn how to include adapted exercise circuits into your daily routine, make better dietary choices and keep track of calories and steps. reVAMP offers up-to-date advice on recommended life swaps and changes to daily routines to improve your health and fitness and lead to increased mobility and improved mental and physical health.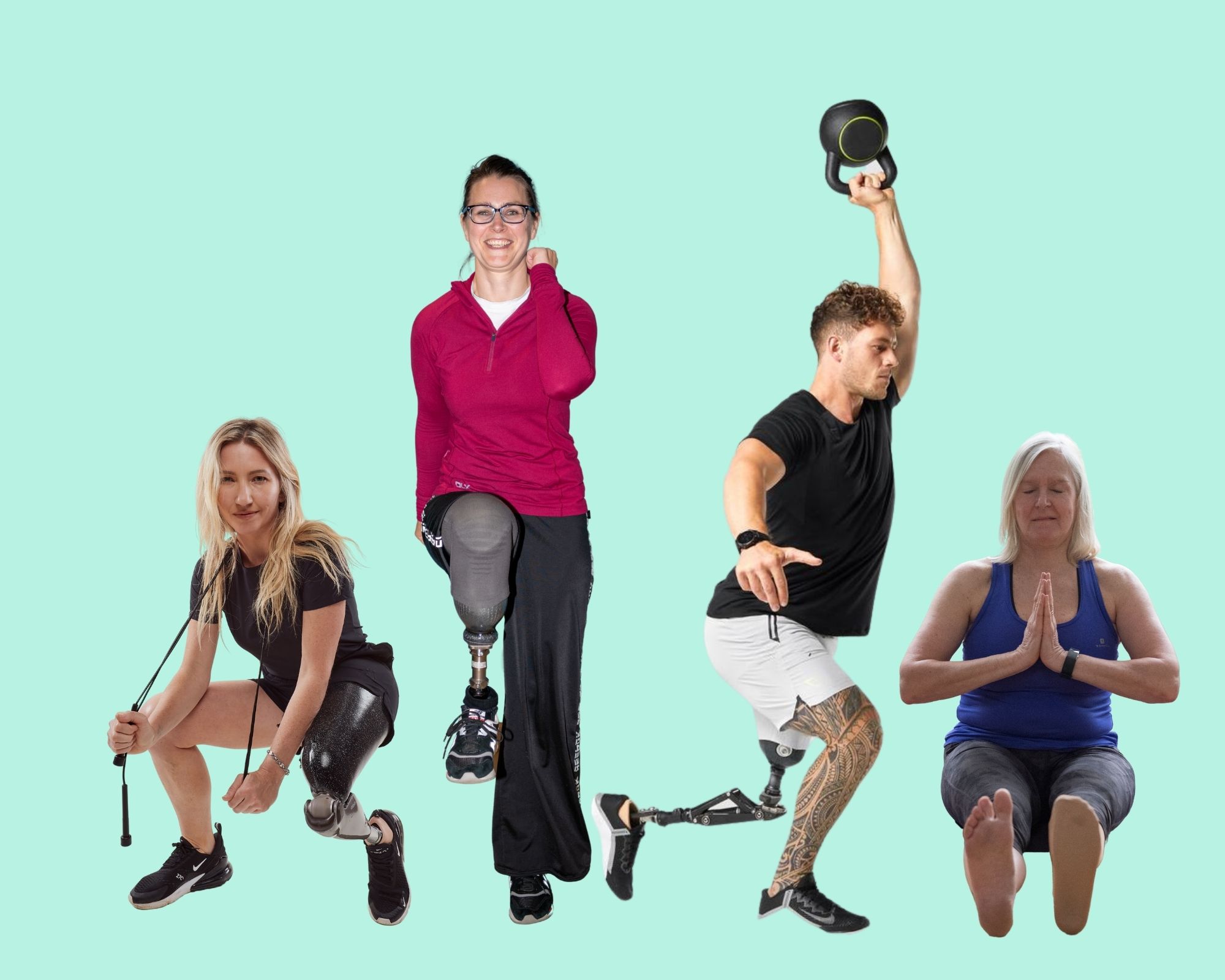 Choose from two available programmes
The seated programme
The standing programme
You can participate in both programmes at the beginner or intermediate level.
Click here to see which programme and level suit your ability and needs.
"I came across this program via a link on Instagram. The program is easy to do at home and is flexible in that you can fit it around your daily schedule. When I started, I struggled to touch my toes and could do 3 full press-ups. I also started with 113.5kg. now I can easily touch my toes and push out 25 full press-ups, so the fitness does happen quite quickly. My weigh-in today was 105kg and is still heading downwards. This program has also given me the confidence to enter the Brighton 10k as well. I highly recommend reVAMP and WhatsApp group to keep you motivated and see everyone's achievements. There is nothing to lose!' Martin Yoxall
Contact rebecca@limbpower.com to find out about joining the reVAMP programme.