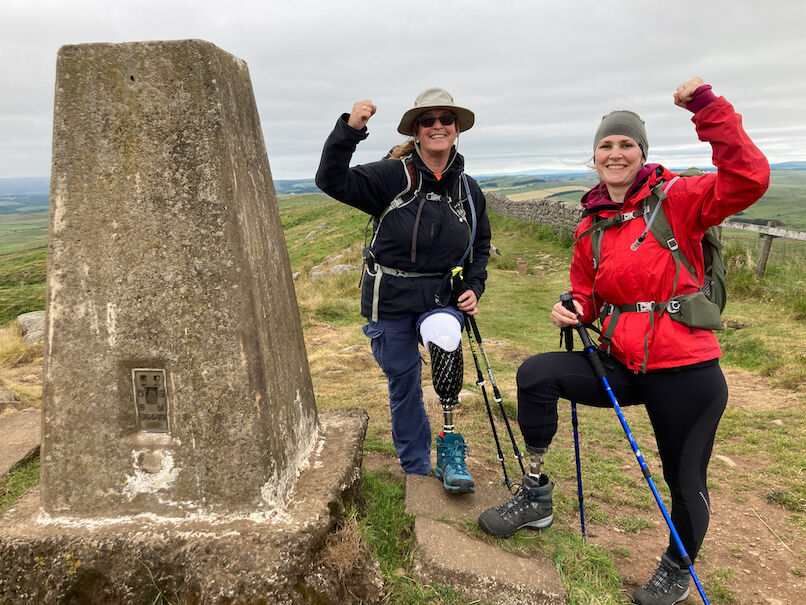 Exmoor Costal Trek
Posted by LimbPowerAdmin on Wednesday 25th May 2022
Step up, put your best foot forward and walk the walk with us for LimbPower's charity challenge hike on Exmoor's coastal path.
LimbPower need you! This is a callout to all you amazing superhumans! If you are an amputee, or you know someone who is an amputee or has a limb difference, or if you'd like to support the amputee and limb difference community by partaking in a charity challenge - LimbPower has something for you! We are looking for people to join our team of disabled and non-disabled walkers for a sponsored 2-day Coastal Hike along Exmoor's magnificent and stunning coastal path on Saturday 24th and Sunday 25th of September, 2022.
We all know the physical and mental health benefits of being outdoors! Being surrounded by nature is uplifting for our souls and even more rewarding for our bodies! Join our team of like-minded people for lots of fun and laughter, totally worth a socket blister! Excuse the pun, LOL!
LimbPower is looking for individuals who are to get fit, are passionate about hiking, or who want to set a personal fitness goal. If you are coming on your own, know you are safe taking part in a guided and supported challenge designed for people like us, where there is always a support vehicle and team on hand. Registrations are now open for you to sign up on this two-day sponsored trek along Exmoor's stunning coastal path.
Who this challenge would appeal to - Anyone who loves to walk and be outdoors in the fresh air and submerge themselves in the countryside to appreciate some of the most beautiful UK trekking hotspots? Those who want to socialise, improve fitness and work towards a goal, meet new people and have a lot of laughs whilst raising money for such a fantastic cause.
The 2-day tour package includes qualified and insured guides, support vehicles, 2-night accommodation and food. Note to interested participants; although we take a slow and steady pace, this is an endurance trek and participants taking part would need to practice walking over long distances. . We can give you a training plan! If you would like to sign up or are interested contact, rebecca@limbpower.com