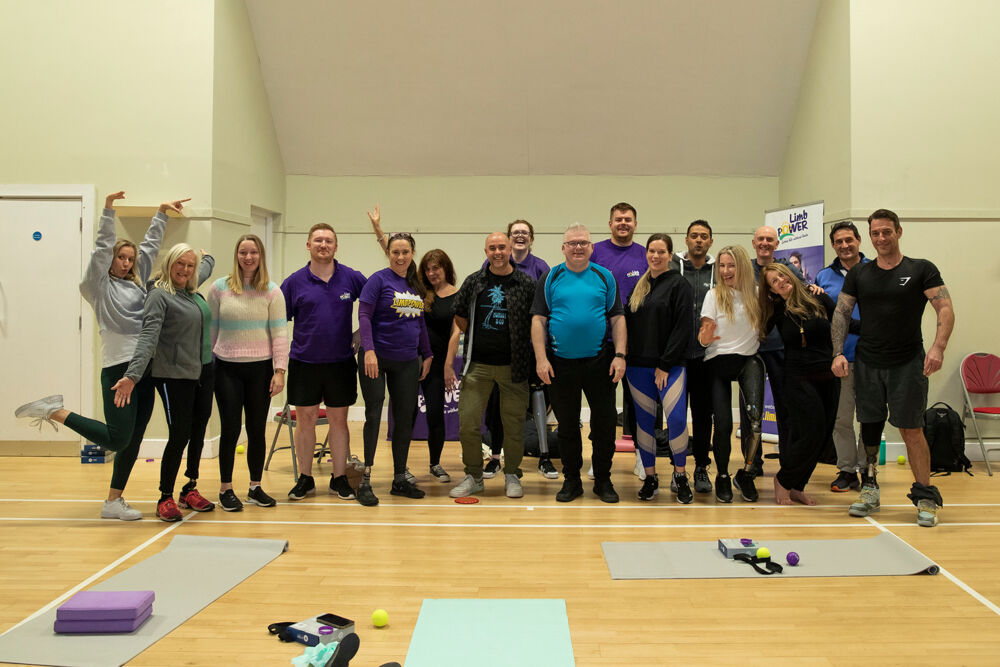 ​ReVAMP is revolutionising adaptive fitness for amputees and people with limb difference.
Posted by LimbPowerAdmin on Monday 30th January 2023
Since we launched ReVAMP in 2021 over 160 limb different people have benefited from this programme. When Jack Eyers (Lead instructor) and Kiera Roche LiimbPower CEO discussed this concept we envisioned a programme which would support amputees and individuals with limb difference with their fitness and well-being during the pandemic, the way Jack supported Kiera on her fitness journey.
We never imagined that through Rebecca Legon's passion and dedication, we would have two adapted programmes; seated and standing with four training levels. The growth of this programme has been impressive and proves that there is a need for adapted exercise programmes for people with physical disabilities.
reVAMP is a life-changing online support programme which takes participants on a 12-week journey of adapted exercise circuits and nutritional advice and support. We have an incredible support team led by lead coach Jack Eyers, including prosthetist, Chris Parsons, physiotherapist Miranda Asher, life coach Chris Linnitt and yoga and meditation teacher Angela Schroeder. The team support and guides participants on their fitness journey teaching adapted exercise with specific, targeted fitness training circuits (via YouTube). All programme material is provided to participants within a safe and controlled support network.
"I came across this program via a link on Instagram. The program is easy to do at home and is flexible in that, you can fit it around your daily schedule. When I started, I struggled to touch my toes, I could only do 3 full press-ups and my weight was 113.5kg. Now I can easily touch my toes and push out 25 full press-ups, so the fitness does happen quite quickly. My weigh-in today is 103kg and is still decreasing. This program also gave me the confidence to enter the Brighton 10k as well which was amazing. I highly recommend reVAMP and WhatsApp groups to keep you motivated and see everyone's achievements. There is nothing to lose!", Martin Yoxall, reVAMper
Participants learn how to include adapted exercise circuits into their daily routine, make healthy habits, improve their diet, and keep track of calories and steps. This programme boosts self-confidence and improves strength, prosthetic control and balance. We have seen participants increase their mobility and function and participants report improved mental health and wellbeing
The next 12-week programme is starting this month, so do get in touch if you think you or someone you know could benefit from this life-changing programme.
Join the 162 reVAMPers who have taken part and achieved amazing results. To sign-up or find out more contact, rebecca@limbpower.com.