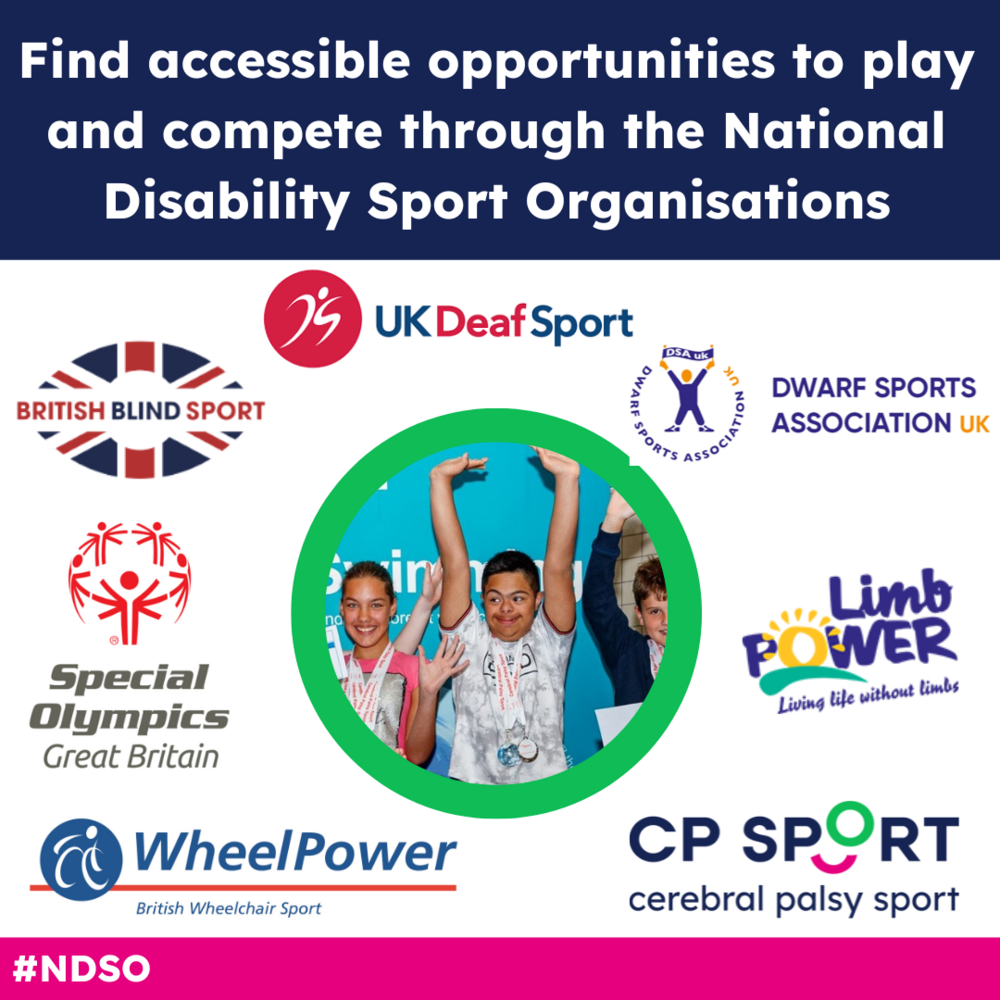 National Disability Sport Organisations team up as Birmingham sets stage for Commonwealth Games
Posted by LimbPowerAdmin on Thursday 28th July 2022
CP Sport aims to use the awareness of the Games to help activate local partnerships to put on sustainable sport and physical activity locally within communities for people with cerebral palsy, while continuing work with the FA to put inclusive football and frame football sessions around the country. Hetty Barnett is one of several cerebral palsy athletes competing at the Commonwealth Games, she will be sprinting for gold for Team England at the Commonwealth Games. CP Sport recently caught up with Hetty to hear how she is preparing for the Games.
Matt Walker MBE and CP Sport Ambassador is a former British swimmer that participated in four Paralympics, winning 11 medals. Matt worked with Manchester City Council and COMAST to set up the Matt Walker Disability Swimming Academy to encourage and support the next generation to become Paralympic swimmers. CP Sport interviewed Matt to discuss his greatest sporting achievements and how he hopes to inspire children to try swimming. Rio Boothe, an inspiring world-level CP athlete, is going to partner up with CP Sport social media to follow and celebrate the CP athletes taking part in the Games.
A Commonwealth Games landing page has been created on the WheelPower website that will provide anyone who has been inspired by the Games with the tools and advice needed to get involved in wheelchair sport. WheelPower will theme some of their online exercise classes to some of the para-sports that will be seen at the Commonwealth Games, following success when introducing a similar initiative for the Tokyo Paralympics. WheelPower sports festivals are a suitable place for anyone over five with a physical disability to try wheelchair sports.
Liam McGarry will make his debut at the Commonwealth Games after he discovered para powerlifting at the WheelPower Inter Spinal Unit Games. Also, Lynsey Speirs, who used to work for WheelPower, has been selected to represent Team Scotland in the 3×3 wheelchair basketball.
Special Olympics GB shares many of the same values as this year's Commonwealth Games. They work hard to try and make the world a better place for people with intellectual disabilities through the power of sporting opportunities. They are one year into a four strategy so are working to get as many future Special Olympics GB athletes involved, and to grow their organisation to be able to help more of the 1.5 million people who live with intellectual disabilities in Great Britain today.
Special Olympics GB has recently launched a brand new format called The Special Olympics Summer Series of Sport. The series is made up of 26 events which will take place across England and Wales in what will be the largest celebration of intellectual disability sport in Great Britain in 2022. This summer series marks the return to full-scale activity for at least 1,500 Special Olympics GB athletes, with the help of our volunteers, to compete for the first time since February 2020.
Special Olympics GB are also delighted that several of its athletes have been nominated and selected for the Queen's Baton Bearer Relay in the build-up to the Commonwealth Games.
British Blind Sport is the national disability sports organisation that represents blind and partially sighted people in sport and physical activity in the UK. Their vision is to empower people living with sight loss to get active and enjoy sport, whether it is taking their first steps or helping to secure talent pathways to encourage individuals to fulfil their potential.
So far this year BBS (British Blind Sport) have successfully delivered five Have A Go/Family Days, with a further four planned for 2022, including a new Surf Have A Go Day in Devon. The events are multi-sport taster days aimed at supporting blind and partially sighted people of all ages and abilities to get active and participate in several different sports.
Birmingham will be the host city for the 2023 IBSA World Games next summer, a first for the UK. Over 1,250 blind and partially sighted athletes are expected to travel from across the world to compete across 11 different sports including powerlifting, shooting and tennis and 2024 Paralympic qualifying tournaments for football, goalball and judo. 26-year-old Zac Shaw will sprint for Team England at his second Commonwealth Games.
LimbPower supports amputees, individuals with limb difference and their families to bridge the gap between hospital rehabilitation and community and school engagement to rebuild lives and improve physical, social and mental well-being.
LimbPower are running a summer Virtual Go Tri in partnership with British Triathlon. To build on the momentum of the Commonwealth Games, LimbPower are hosting several events: The LimbPower Games, The LimbPower Junior Games, Family Fun Day, Fundamental Skills Workshops and Learn to Run Clinics. LimbPower have created a banner on the homepage of their website , which links to a page about the Commonwealth Games. During their Active August social media campaign, we will feature athletes from the Games and children from the Junior Games.
DSAuk is following the journey of the 2022 Commonwealth Games Queen's Baton Relay. They have a selection of members, trustees as well as our Chair and Patron of the Charity Ellie Simmonds, carrying the baton on part of its journey towards the Games. Following the Games, DSAuk will work with athletes to create news stories and case studies as well as continuing to provide a wide range of events for members to take part in some of the sports showcased throughout the Games.
DSAuk have two upcoming National Events which are their Badminton and 5-a-side Weekend (August) as well as our Boccia Weekend (October). They also have a wide range of weekly regional events, all event information can be found on their website. 70% of the Team England Para Powerlifters are all members and regular attendees at the DSAuk. They have five members (Olivia Broome, Rebecca Bedford, Zoe Newson, Mark Swan and Matthew Harding) all taking part in the Para Powerlifting for Team England, as well as one member (Kim Dean) competing for the Isle of Man.
By releasing a joint press release and joining forces on social media, collectively we can reach a much wider audience with the same key message, and that is to tell everyone that we are all here to support people to be more active and live a healthier life through sport and physical activity. The benefits speak for themselves and as we have seen from the Activity Alliance research, the work from sport charities is now of even greater importance in getting disabled people active again after an incredibly challenging time for everyone involved. Sport and exercise can transform your life and as charities, we are proud to work alongside other NDSO's to make this happen.
For more information, please visit the websites or contact us via the email addresses.
CP Sport: https://cpsport.org/?summary=all or email dan.rodenby@cpsport.org
DSAuk: https://www.dsauk.org/ or email tom.mills@dsauk.org
WheelPower: https://www.wheelpower.org.uk/ or email matthew.french@wheelpower.org
British Blind Sport: https://britishblindsport.org.uk/ or email marcomms@britishblindsport.org.uk
Special Olympics: https://www.specialolympicsgb.org.uk/ or email: sam.worthers@sogb.org.uk
Limbpower: https://www.limbpower.com/ or email keira@limbpower.com
UK Deaf Sport: https://ukdeafsport.org.uk/