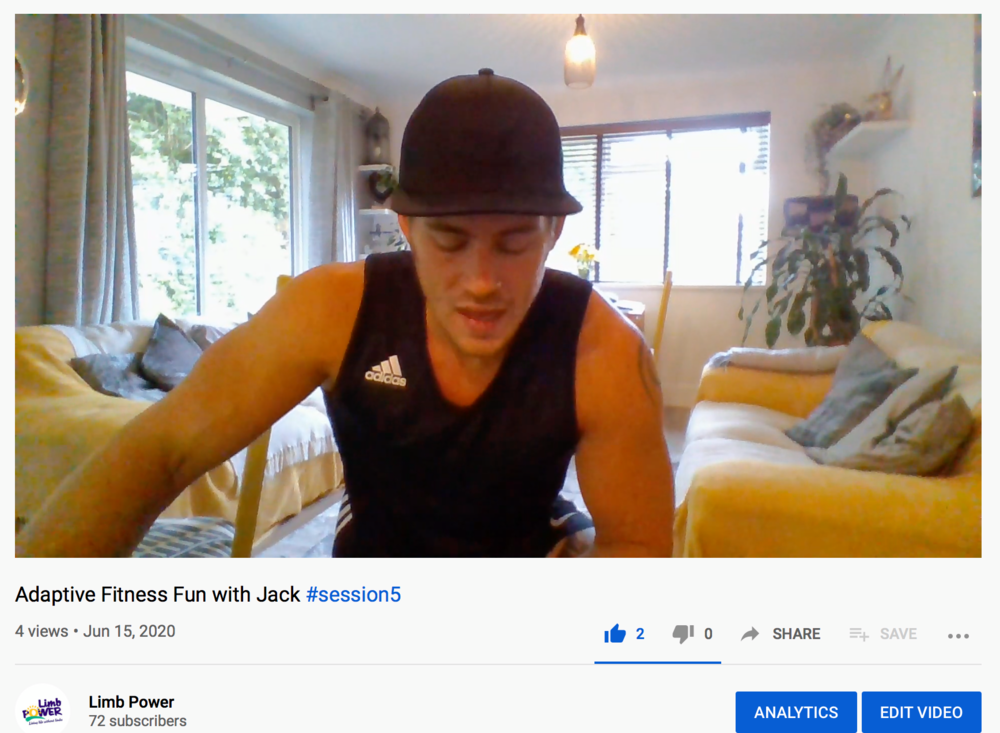 LimbPower Launches Online Fitness Sessions for Kids!
Posted by LimbPowerAdmin on Thursday 18th June 2020
LimbPower is proud to announce that it is running online 'Adaptive Fitness Fun' sessions twice a week for young people with limb difference. These workout sessions are being run by LimbPower Ambassador Jack Eyers, not only an elite athlete and personal trainer, but also the first amputee to win Mr England.
The sessions take place every Tuesday and Thursday morning at part of the #StayInWorkOut campaign by Sport England to keep Englnd Active. Jack's sessions will focus on fundamental movement skills, agility, balance, co-ordination and cardio for children; adults can join in too!
Kiera Roche, Chief Executive Officer of LimbPower, says: "The mental and physical health of our children is paramount, particularly during lockdown. Jack's sessions will help children to get moving, improve their fitness and remain positive during these challenging times. As a parent myself, I know providing this structure twice a week will make a huge difference to children and their families."
Jack, who is currently training for the Tokyo Paralympic Games selection, is making each session different, focusing some on cardio and others on movement, co-ordination and balance. He explains: "These workouts will help children stay healthy and keep fit. I am passionate about making each session fun and accessible for all, so I look forward to seeing you each Tuesday and Thursday!"
Each work out is 20+ minutes and Session 1, Session 2, Session 3, Session 4, Session 5 and Session 6 are already available on LimbPower's YouTube Channel.