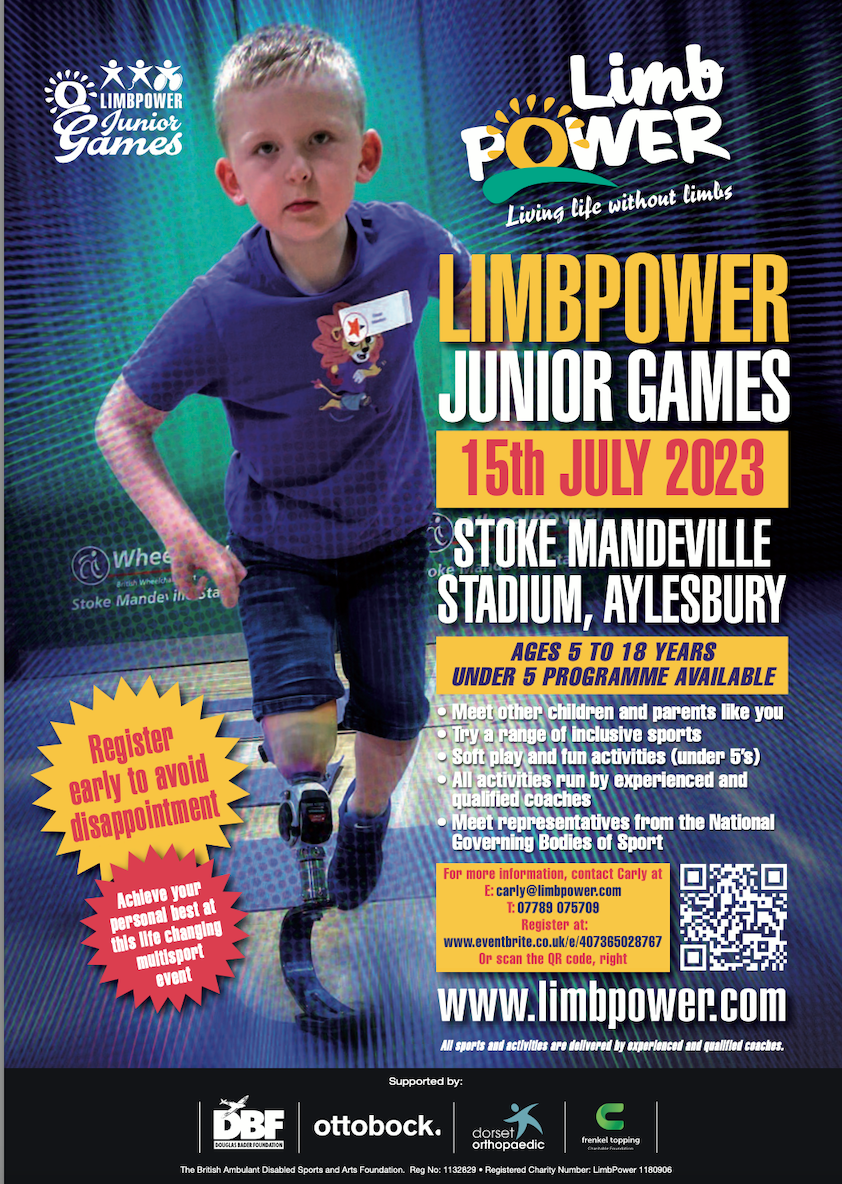 ​LimbPower Junior Games 2023
Posted by LimbPowerAdmin on Tuesday 25th April 2023
For children aged 4 – 18 with limb-difference, this event will give you the opportunity to try different sports during a fun- packed day of activity. You will have lots of fun, learn from top coaches, develop skills, and perhaps find a sport that you may play for years to come! The sports on offer include athletics, archery, swimming, rowing, wheelchair tennis, cycling and hand-cycling, wheelchair basketball and sitting volleyball, we'll be surprised if you don't find something you love!
You won't miss out if you are little - let us know you are coming, and we have the Kids Play Bus making a visit, double- decker fun for our littlest visitors.
This event is important for limb-different children as it allows them to try new things in a safe place. What they learn in one day will increase their functional skills: balance, movement, and agility. We know that regular and sustained participation in physical activity and sport develops self-efficacy which in turn improves self- confidence and self-esteem.
Current Elite athletes that have previously attended LimbPower Junior events include Ellie Challis (Swimming) and Dahnon Ward (Wheelchair Tennis) Jessica Dowdswell (sitting-volleyball) Maisie Catt (Swimming) Jamie Harris (Archery) Ruben Harris (wheelchair tennis) Nicky Maxwell (junior athletics) Kieran Maxwell (junior athletics) Rio Woolf (junior amputee football and Chelsea Football Club amputees) – could you be the next person to join the Paralympic pathway?
Email: carly@limbpower.com for more information or book
on Eventbrite https://www.eventbrite.co.uk/ e/407365028767