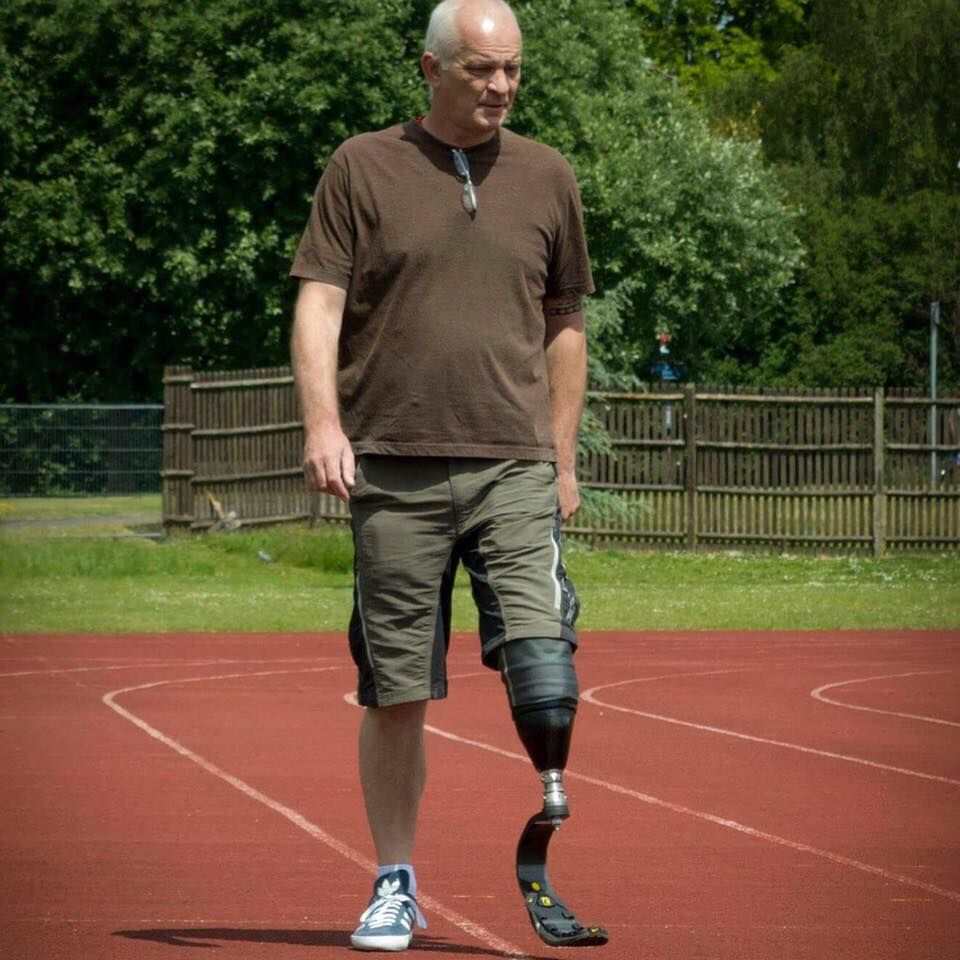 Below Knee Amputee Mark Pattenden Will Handcycle 26 Miles To Raise Funds LimbPower
Posted by LimbPowerAdmin on Sunday 7th August 2016
The Manic MaraFun – is a 26.2-mile challenge with a difference. Each participant has to complete a minimum of one mile, or four laps of the track at the iconic Stoke Mandeville Stadium. The 26.2 miles are divided into 27 legs. Each leg is completed in a unique style, such as Nordic walking, running, pushing or hula hooping by an individual, a family or a group.
LimbPower is a charity that helps all Ambulant Amputees and those with a Limb Impairment to get into sport. The sports available through the LimbPower Games for example are varied and allows amputees to try out different sports in a safe and structured way.
Mark Pattenden said, "I have been an active amputee for some 18 years now and I do firmly believe that anything is possible with the right kind of support and a little bit of motivation thrown in. You just have to believe that you can do anything if you put your mind to it.
Last year I trekked with a team to Everest, This year I raised funds for sports limbs for LimbPower by becoming the first man to run the Great Wall of China Marathon. You can do it to!"
The fun about the #MaraFun is that you can try it by any means you wish. Run, Walk, Jump, Crawl, Bike ........
Kiera Roche, LimbPower's CEO said, "Mark is an incredible athlete and person. He has taken part in some grueling events all to raise funds and to encourage other people with limb impairments to get active. This is going to be a tough challenge, but Mark can do this. You can sponsor Mark using his justgiving page https://www.justgiving.com/fundraising/Mark-Pattenden12
https://www.justgiving.com/fundraising/ManicMaraFun
Come and join in and try something new whilst raising much needed funds.