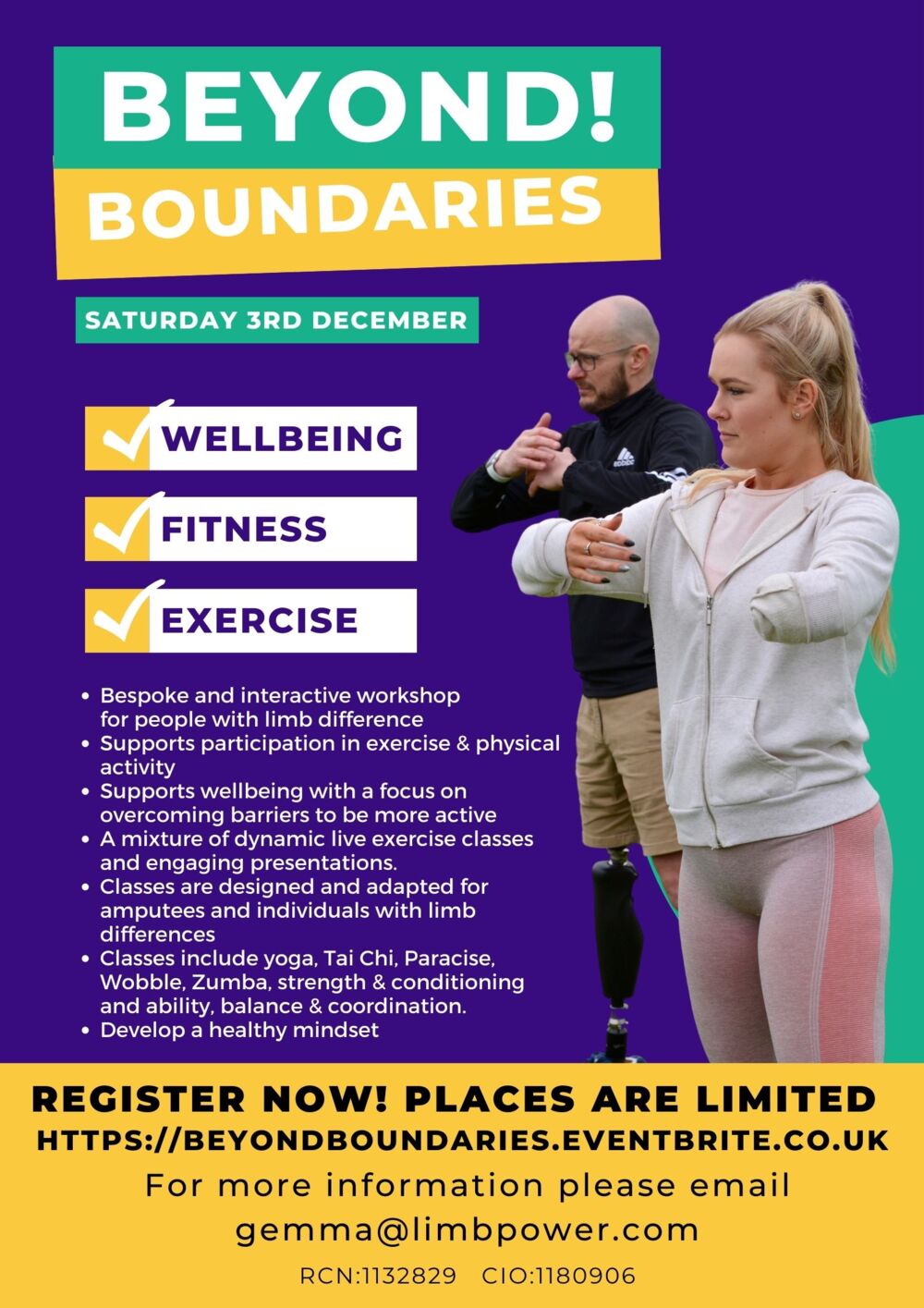 ​Beyond Boundaries in-Person Event
Posted by LimbPowerAdmin on Wednesday 26th October 2022
Beyond Boundaries is an in-person and interactive educational workshop for amputees and individuals with limb difference focusing on physical, mental and social well-being. The event takes place on Saturday 3rd December 2022 in Oxted, Surrey to support European Limb Loss Day and the International Day for Persons with a Disability.
This workshop educates and supports limb different community members to participate in exercise, physical activity and well-being at home with a focus on overcoming barriers to becoming more active. There will be a mixture of dynamic live exercise classes and engaging presentations taught by limb-different and able-bodied trainers, coaches and healthcare professionals. All sessions have been selected to take you on a journey into activity and a healthier lifestyle.
The live exercise classes are all designed and adapted for amputees and individuals with limb differences, delivered by instructors and professionals who have worked within our community. These classes include yoga, Tai Chi, Paracise, Wobble, Zumba, strength & conditioning and ability, balance & coordination.
The engaging presentations will be focused on supporting attendees to develop a healthy mindset and develop techniques for achieving realistic goals around improved health and mental well-being.
You can register on Eventbrite here https://www.eventbrite.co.uk/e/427876037747. For more information please email gemma@limbpower.com.
Age restriction: 16+