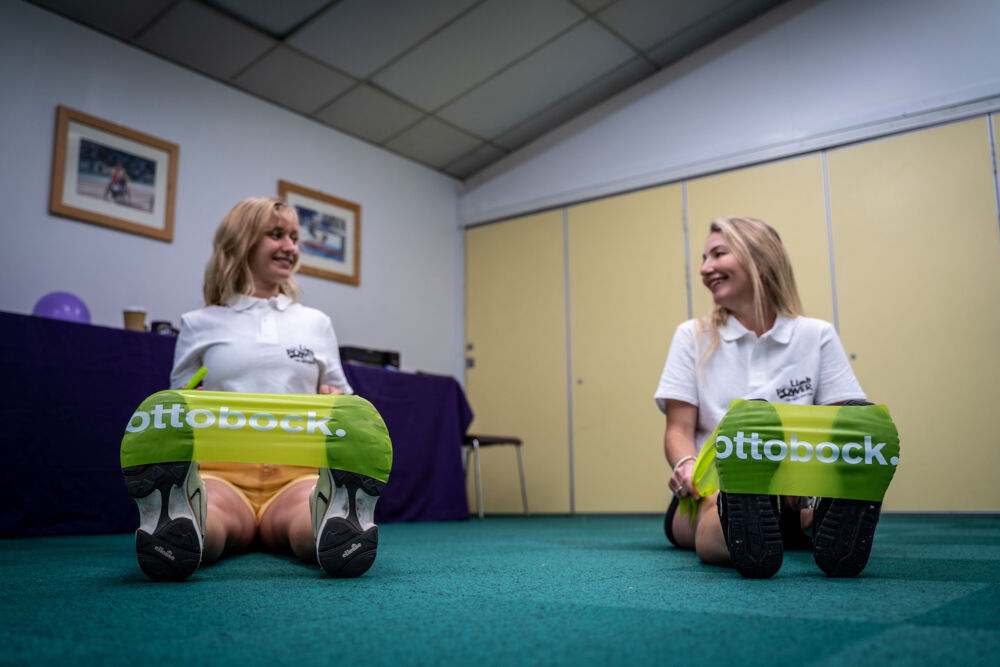 ​LimbPower announces plans for National Fitness Day 2022 as campaign calls for UK to prioritise physical health to support mental strength
Posted by LimbPowerAdmin on Tuesday 20th September 2022
For immediate release: 20th September 2022
On Wednesday 21st September LimbPower is offering a day of FREE online exercise classes for everyone with limb difference and their friends and partners to try, as part of National Fitness Day 2022 – which is set to be the UK's most active day of the year. National Fitness Day, which takes place on Wednesday 21 September, will see a huge range of free events and taster sessions take place across the whole of the UK under the theme of "Fitness Unites Us".
We will be hosting online classes including:
9.00 am Enable Warm UP
Presented by Miranda Asher
11.00 am Discover Tai Chi
Presented by Phil and Helen
12.30 pm Zumba
Presented by Kaaren Admiraal
2.00 pm Paracise
Presented by Kaaren Admiraal
3.00 pm reVAMP
Presented by Rebecca Legon
4.30pm Wobble
Presented by Liv Chapman
Join Zoom Meeting
You will need to sign-in for each individual class as they have different presenters.
Please do get in touch if you have any questions. Please email kiera@limbpower.com or rebecca@limbpower.com.
You can register here on Eventbrite to join us https://LimbPowerFitnessDay.eventbrite.co.uk


National Fitness Day is the UK's most active day of the year – in 2021 more than 22 million people were inspired to be active on the day. LimbPower plans to make this day more inclusive by offering adapted classes for people with limb difference.
This year the campaign will continue to encourage people of all ages, backgrounds, abilities and disabilities to come together to recognise the importance of prioritising being active for our mental wellbeing as well as physical health. That's why this year, National Fitness Day is the perfect reminder for all of us to prioritise our health and wellbeing, whatever the challenges we are facing.