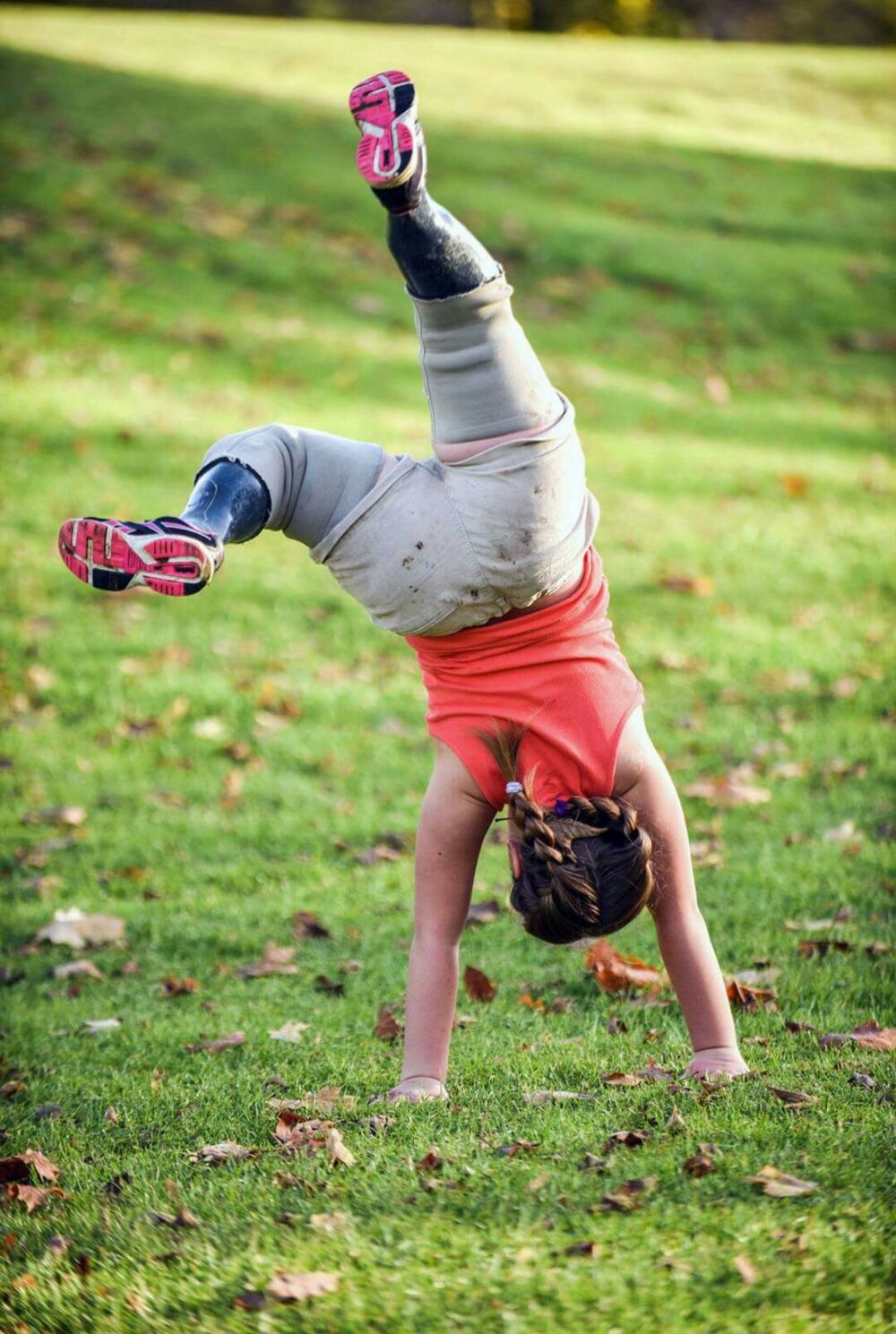 The Children's Activity Prosthetic Fund will have supplied around 70 children with activity limbs by the end of this month
Posted by LimbPowerAdmin on Sunday 26th March 2017
News Release
26th March 2017
Issued by LimbPower
For immediate release
The Children's Activity Prosthetic Fund will have supplied around 70 children with activity limbs by the end of this month
Last year the government announced that £1,500,000 would be released for Children's Activity Prosthetic Limbs, a major step forward for all of the individuals and organisations who campaigned to secure this fund.
£750,000 of this fund has been allocated to providing children up to the age of 18 with prosthetic limbs and components and £750,000 has been allocated to a research collaboration into identifying what children and their families want from their prosthetic service and how this can be delivered. NHS Limb Centres across the country have been prescribing activity limbs for children since October 2016, with over 50 children already in receipt of activity limbs. It is anticipated that 70 children will have been issued with activity limbs by the end of this month.
The current trial fund is open to application until the end of March 2018. LimbPower are hopeful that the enthusiastic response to the availability of children's activity prostheses coupled with the results of the extensive research taking place, will lead to an extension of this trial or see it become permanent option for children with limb differences across the country.
LimbPower has been working closely with the Department of Health in administrating the fund and to facilitate the application and invoicing procedure to make it as easy and quick as possible for all Limb Centres.
To find out more about The Children's Activity Prosthetic Fund contact Carly Bauert carly@limbpower.com
ENDS
Notes to editors
LimbPower
LimbPower was launched in November 2009 to engage amputees and individuals with limb impairments in physical activity, sport and the arts to improve quality of life and to aid lifelong rehabilitation.
In July 2014 LimbPower became a National Disability Sports Organisation, sitting alongside WheelPower, Cerebral Palsy Sport (CP Sport), Dwarf Sport, British Blind Sport (BBS), UK Deaf Sport, Mencap Sport and Special Olympics Great Britain (SOGB). Through this association and our work with the English Federation of Disability Sport and Sport England, LimbPower help amputees and people with limb impairment engage in physical activity and reach their potential. LimbPower also run arts based activities including confidence workshops and a photography club.
The Charity's mission is to engage amputees and people with limb impairments in regular and sustained participation in recreational and competitive sport and the arts, to improve their quality of life and aid physical, social and psychological rehabilitation. LimbPower aim to put each amputee and limb impaired person in touch with the right sport and leisure activity for their needs and ability.