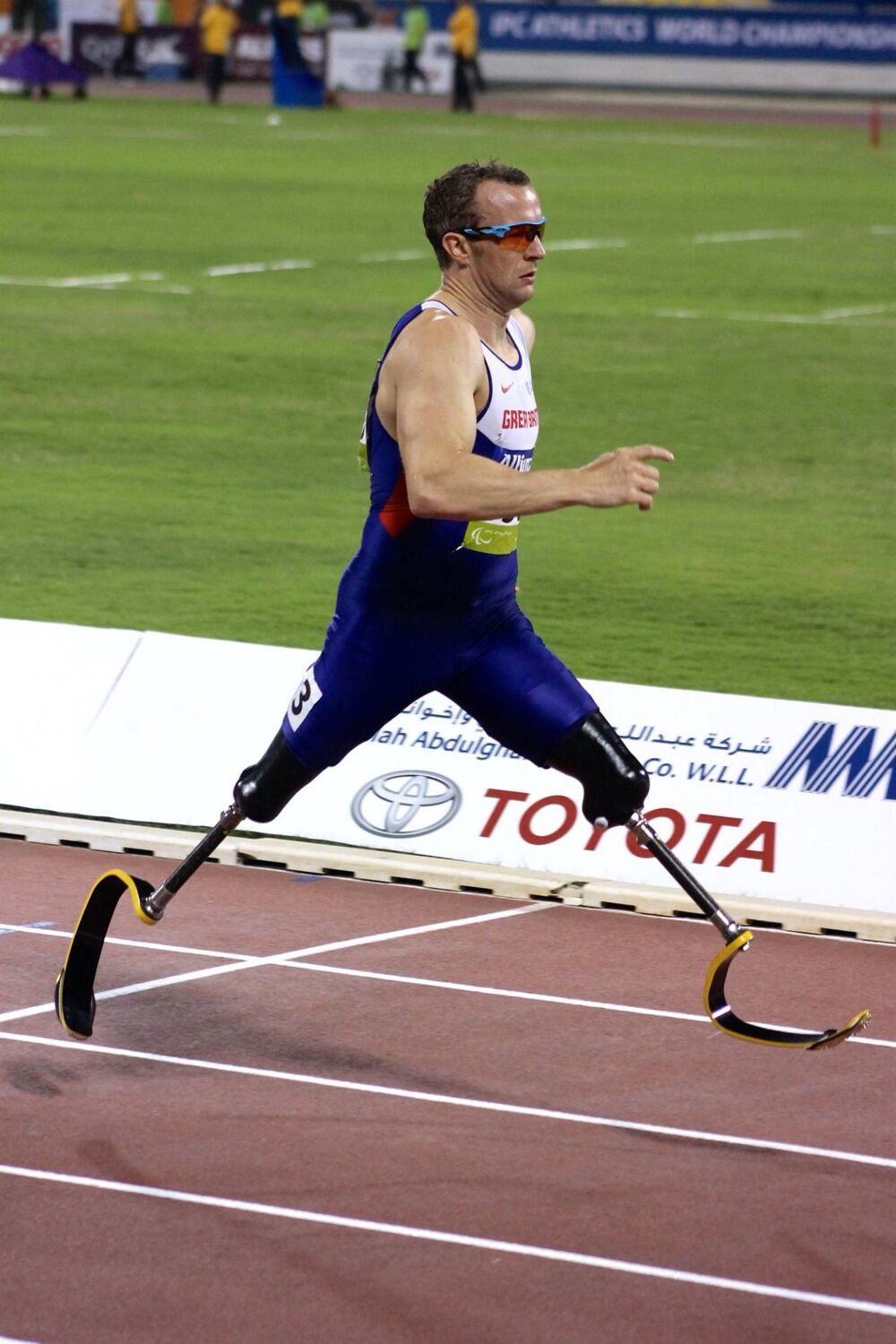 Paralympian becomes charity patron for LimbPower
Posted by LimbPowerAdmin on Tuesday 26th September 2017
News Release
TUESDAY 26TH SEPTEMBER 2017
Issued by LimbPower
For immediate release
Paralympian becomes charity patron for LimbPower
LimbPower is delighted to announce Richard Whitehead, four-time World Champion and two-time Paralympic gold medallist, as the charity's new patron. A dedicated sportsman, Richard is looking forward to supporting LimbPower's ongoing work to improve sport and physical activity opportunities for people with limb impairments.
Richard has been a dominant force in men's para-athletics in recent years. He holds the world record for athletes with a double amputation in both the full and half marathon. He won gold in the T42 200m sprint at both the London 2012 and Rio 2016 Paralympic Games, and is a four-time World Champion over the same distance. In 2013, he was appointed MBE for his services to athletics.
As patron, Richard hopes to support LimbPower's mission to improve the provision of sport and leisure opportunities for amputees and people with limb difference.
LimbPower Patron, Richard Whitehead said:
"It's an honour to be patron of LimbPower reforming the environment for amputees of all ages."
Richard will become the figurehead for LimbPower's Children's Prosthetic Proficiency programme. The programme is designed to help children learn and improve fundamental skills of movement with a prosthetic, such as running, jumping, throwing, kicking and skipping and give them confidence to take part in school sport and community activities. The programme is open to all children with an amputation or limb difference, with a specific focus on children who have received sport and activity limbs through the Children's Prosthetic Fund from the Department of Health and administered by LimbPower.
Kiera Roche, Chief Executive of LimbPower, said:
"Today is an amazing day for LimbPower. It marks the beginning of a new chapter for us as a charity, with a figurehead who epitomises everything we stand for. Richard, like us believes that activity has two paths, participation and competition, and that both paths are equally valid.
"We believe it is important is that people of all ages and abilities with limb impairments have to access to the same opportunities as non-disabled people. Whether it be for fun or competition. LimbPower is delighted to welcome Richard and looks forward to working together to make a positive difference to sport and physical activity for amputees and people with limb difference."
National charity, LimbPower engages amputees and individuals with limb difference in physical activity, sport and the arts to help with physical, social and psychological rehabilitation and improve their quality of life. They support individuals to be more active and find a sport or leisure activity that they enjoy.
Visit LimbPower website at www.limbPower.com.
For more information please contact, Kiera Roche at LimbPower:
Email: kiera@limbpower.com Telephone: 07968 760001
ENDS
Notes to editors
LimbPower
LimbPower is the National Disability Sport Organisation that supports amputees and people with limb impairments to reach their sporting potential.
The Charity's mission is to engage amputees and people with limb impairments in regular and sustained participation in recreational and competitive sport and the arts, to improve their quality of life and aid physical, social and psychological rehabilitation. LimbPower aim to put each amputee and limb impaired person in touch with the right sport and leisure activity for their needs and ability.
In 2014, LimbPower received £210,437 of National Lottery funding through Sport England's Inclusive Sport Fund. This support will help to increase participation opportunities for amputees and people living with limb loss in sport and physical activity for the next three years.
In 2016 LimbPower started working with the Department of Health on the Children's Prosthetic Fund to delivery sport and activity limbs to child amputees.