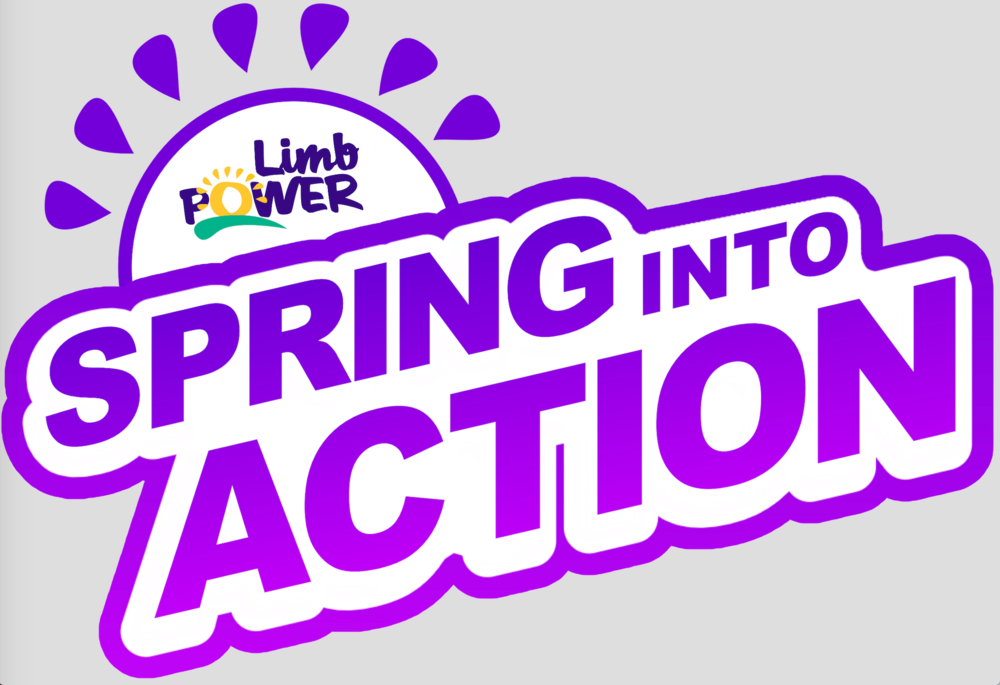 Spring into Action! - LimbPower's supercharged 'virtual event' for all the family is taking place throughout April.
Posted by LimbPowerAdmin on Wednesday 23rd March 2022
LimbPower is inviting community members, family, friends and supporters to join our supercharged 'virtual event' - Spring into Action!
'Spring into Action' is a fun stay at home event for all the family. Take part on your own, with family, friends or colleagues. It's easy to get involved, just sign up for a physical challenge of your choice this April, during Limb loss and Limb Difference Awareness Month. This can be a daily challenge such as daily press-ups or on a single day challenge such as a 15K walk like Kiera and Rebecca, or you could try a couch to 5K, the choice is yours. Register via Eventbrite: https://spring-into-action22.eventbrite.co.uk.
You can sign-up and just take part or you can can vital funds to support LimbPower's participation events like the LimbPower Games, Family Fun Day and the LimbPowerJunior Games. Share your 'Spring into Action' Virtual Event via email and social media with your community to raise awareness and funds.
Dream up an activity that suits your skills, it can be as crazy as you like! You can walk every day, do the couch to 5K, organise an exercise class with your friends, run a 10K or walk around your garden.
Film a video of you in portrait format talking about/demonstrating your chosen challenge and send it to us at this email address: info@limbpower.com. Let us know by responding to this email if you would be willing to do media interviews relating to 'Spring into Action'.
Free registration and medal for participants committing to fundraise and raise £50.00 per person or you can pay a £25 to take part in the challenge. All participants will receive a medal and a certificate for taking part.
If you are fundraising, we can help you set up your Just Giving page and send hints and tips and we will enter you in a prize draw.
Contact info@limbpower.com for more information or call Kiera on 07502 276858.