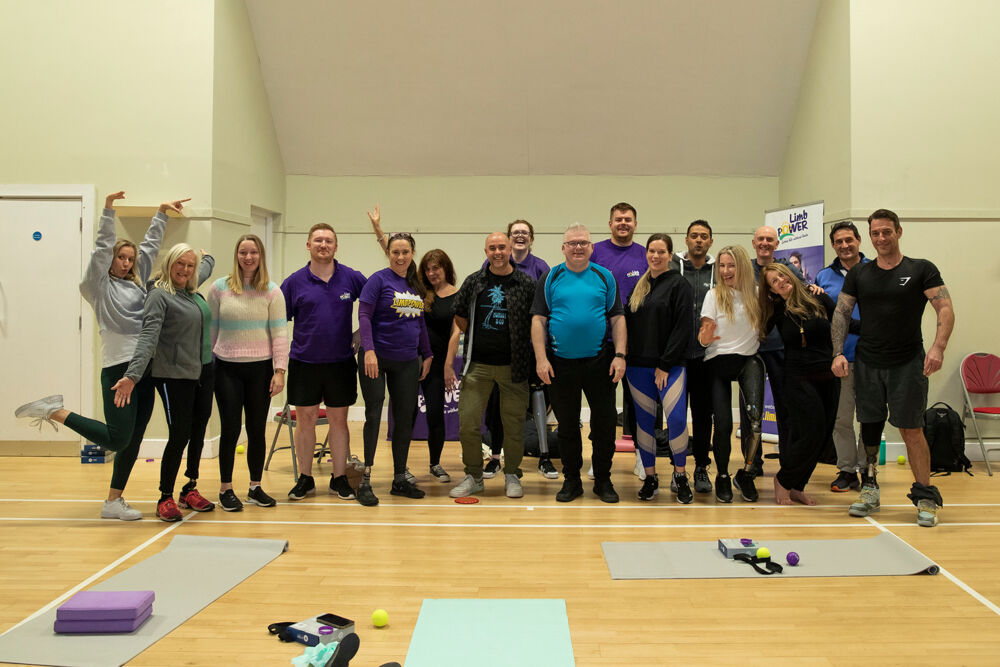 ​National Fitness Day - Embrace Fitness and Empower Yourself!
Posted by LimbPowerAdmin on Wednesday 30th August 2023
National Fitness Day - Embrace Fitness and Empower Yourself!
Join us for National Fitness Day on Wednesday 20th September promoting health, fitness, and inclusivity. As part of National Fitness Day, we will be running an online workshop on Wednesday, November 20th, from 10:00 am to 4:00 pm. This workshop is designed to support you on your fitness journey and empower you to improve your healthy habits.
Classes will include:
10.00

Warm Up with UR: Enabled

11.00

Tai Chi with Phil

12.00

Zumba with Kaaren

1.00

Yoga with Fiona

2.00

ReVAMP with Rebecca

3.00

Paracise with Kaaren

4.00

Break

6.00

Pilates with Tatania

7.00

Yoga with Angela
To sign-up follow this link https://NationalFitnessDay.eventbrite.co.uk
This year the focus is on encourage you to view National Fitness Day as just one step, the first step in a lifelong fitness journey. Your health is for life, and we want to inspire and empower you to prioritise your well-being every day. We recognizing that taking care of our mental and physical well-being is not always easy and varies from person to person, we want to help you with your personal goals.
But don't just take our word for it! This is what individuals like yourself who have experienced the transformative power of National Fitness Day say:
"I always felt too self-conscious to try new things but doing activities with a group of people 'like me' as part of National Fitness Day really helped. Now I feel like I can try anything!"
In addition to the National Fitness Day Workshop, throughout the month of November we will promote a range of free online classes tailored to different abilities. Join us every Monday for Paradise and Wobble, Wednesday for Zumba, Thursday for Tai Chi, Friday for Friday Fitness with Tyler, Saturday for Paracise, and Sunday for Yoga. These classes offer a supportive environment where you can explore new activities and discover what works best for you.
Together, let's break down barriers, embrace fitness, and empower ourselves to lead healthier, more active lives.
#Fitness #YourHealthIsForLife.
For more information about the campaign and to stay updated on our activities, visit www.limbpower.com https://shorturl.at/mxD02 or follow us on #LimbPowerFitness.