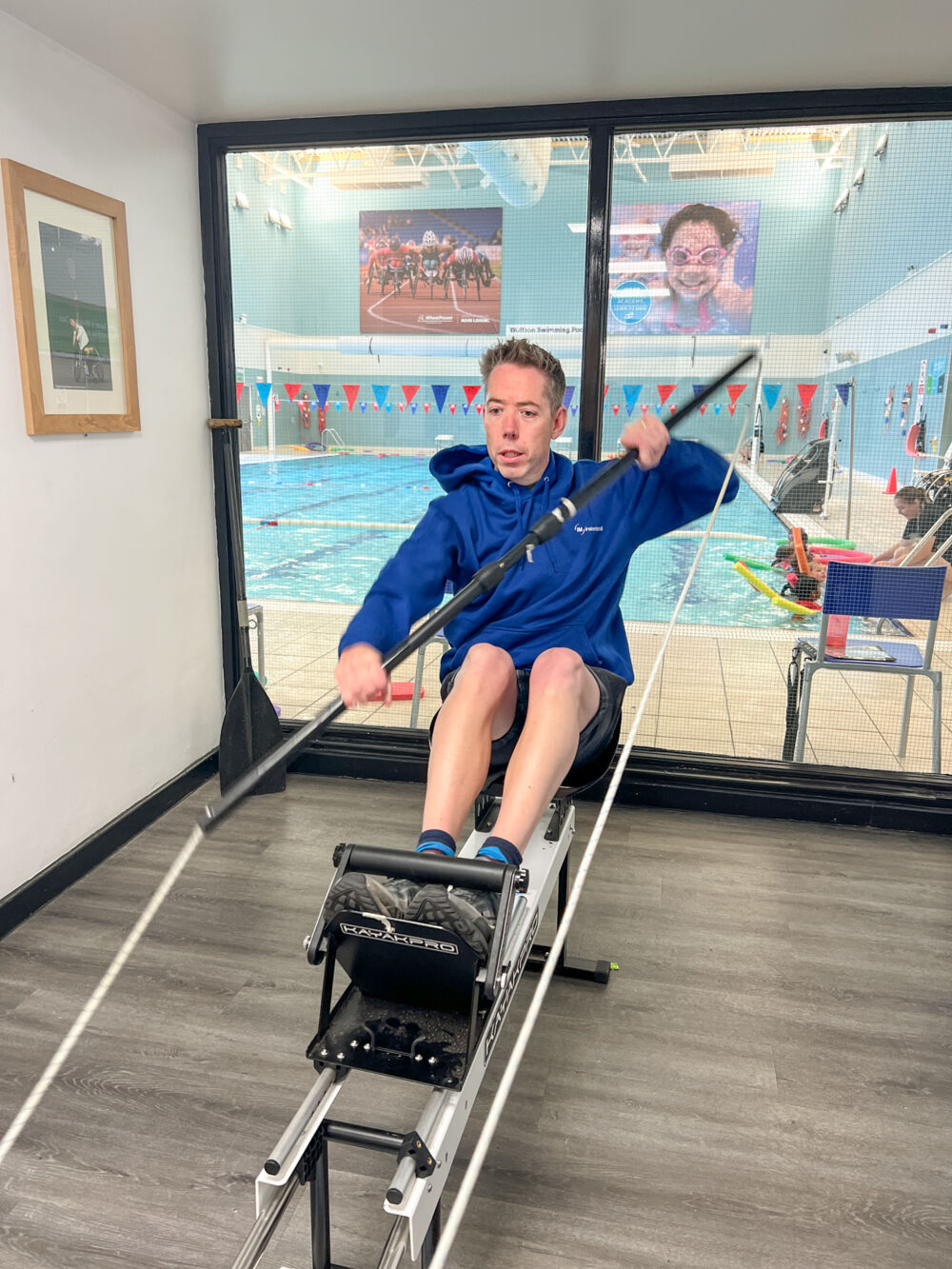 Top-tier ranking legal firm Irwin Mitchell sponsors the 2022 LimbPower Games and Exercise event.
Posted by LimbPowerAdmin on Wednesday 29th June 2022
PRESS RELEASE
FOR IMMEDIATE RELEASE
30th June 2022
Top-tier ranking legal firm Irwin Mitchell sponsors the 2022 LimbPower Games and Exercise event.
Wow, what a weekend! 69 amputees and adults with limb difference joined LimbPower for two days of exercise and sport at The LimbPower Games and Exercise event at Stoke Mandeville Stadium, the birthplace of the Paralympics. Supported by partners and carers they engaged in 25 different activities.
The annual LimbPower Games was created by LimbPower for amputees and individuals with limb impairments to introduce them to adapted sport and exercise. This unique opportunity to participate in sport and exercise in a controlled, relaxed, friendly, and supported environment is the only event of its type in England.
Supported by expert coaches and instructors, many with a limb difference themselves and with a wealth of knowledge and experience working with people with limb differences. This event was open to all individuals with an amputation, congenital limb absence and limb difference over the age of 18.
Irwin Mitchell signed up as an official sponsor for the 2022 LimbPower Games and Exercise event to support this incredible programme. LimbPower's first live multisport participation event since the Covid-19 Pandemic. Irwin Mitchel has an incredible track record in sporting disability sports projects and programmes and in supporting the rehabilitation of individuals with a physical impairment.
"We were delighted to sponsor The LimbPower games this year, not only seeing everyone being able to get back out after the recent lockdowns but to see the array of sports that are available to the limb different community. We work with many of our clients who have suffered an amputation and limb loss through accidents and illnesses and have seen the positive impact that the introduction to sports through a rehabilitation programme has had on their lives and their wellbeing. The LimbPower Games is a great opportunity to try new sports that they may not have even considered participating in before their limb loss. "
Richard Biggs - Senior Associate Solicitor – Irwin Mitchell
Irwin Michell supported LimbPower during the Covid-19 pandemic to deliver an online beyond rehabilitation event called Beyond Boundaries, which had 53 attendees and is now available on YouTube, this is just one example of the support of the law firm gives to the limb different communities.
-Ends-
Notes to Editor:
LimbPower - is the National Disability Sports Organisation supporting amputees and individuals with limb impairments in physical activity, sport, and the arts.
W: www.limbpower.com
T: @limbpower
F: https://www.facebook.com/LimbPowerCharity
I: @limbpower
Y: https://www.youtube.com/channel/UCWb9_2GijJu5VZm_ZXO0d8Q
Irwin Mitchell - Last year Irwin Mitchell retained its strong rankings within the Legal 500. The publication of the UK 2022 guide saw 32 Irwin Mitchell teams with top-tier rankings, while the firm was recommended in 63 others.
W: https://www.irwinmitchell.com
T: @irwinmitchell
F: https://www.facebook.com/IrwinMitchellSolicitors
I:@Irwin Mitchell
Y: https://www.youtube.com/irwinmitchell