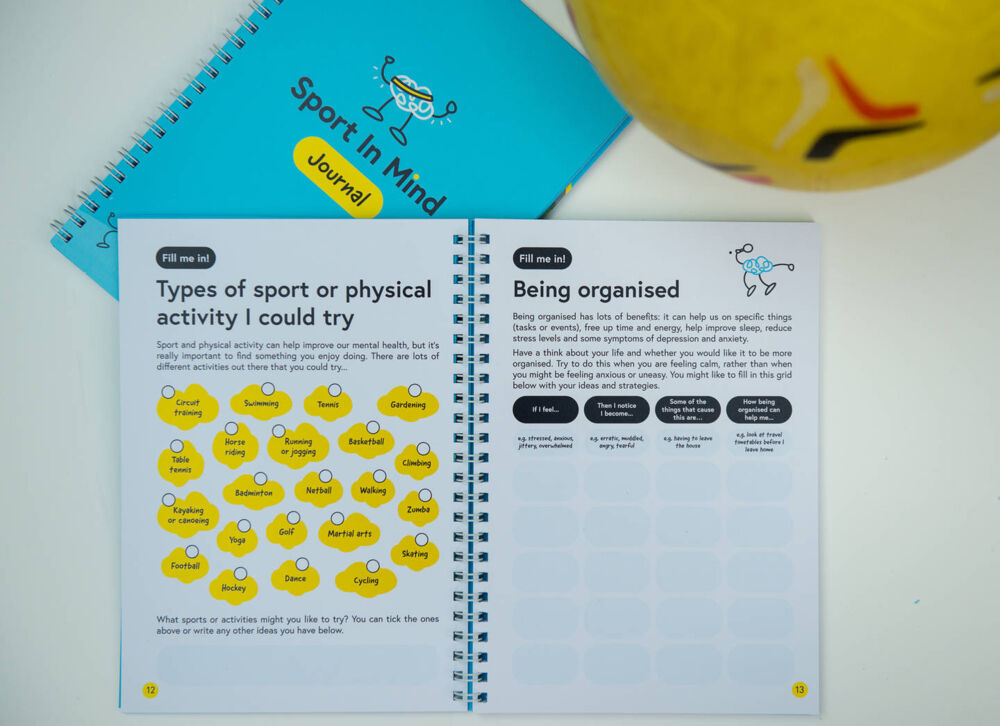 Sport in Mind launches self-help journal to address mental health
Posted by LimbPowerAdmin on Monday 17th May 2021
Sport in Mind has launched a new self-help journal for people experiencing mental health problems.
Mental Health Awareness Week is an annual campaign that helps educate and increase awareness about mental health issues and the fact that millions of people will struggle with their mental health each year.
Sport in Mind's journal is packed with useful tools, tips, and tactics to help people improve their mental wellbeing. It's full of ideas about how to get more active, feel more in control and help identify the positive actions you have taken each day – all of which helps you when life becomes overwhelming.
"Research shows that keeping a journal can help us feel more in control of our mental health." Said Neil Harris, Founder of Sport in Mind. "As the UK moves to a new stage in the global Covid-19 pandemic, millions are still struggling, and here at Sport in Mind, we wanted to create something tangible to help people build healthy habits into their daily life and support them to become more active to improve their mental health."
Sport in Mind delivers weekly sport and physical activity programmes that focus on the power of movement and exercise to improve mental health.
The Journal provides structured activities and exercise ideas, combined with personal stories from participants who have benefited from the sport and physical activity sessions run by Sport in Mind.
Feedback from a pilot programme, where the Sport in Mind team trialled the new journal has been overwhelmingly positive. With Comments include:
"The Journal has really helped give me a much-needed routine."
"It helps me express my feelings and reframe my thoughts to a more positive version."
"Reading other peoples' stories in the Sport in Mind Journal reminded me I am not alone in experiencing these difficulties."
Sport in Mind is offering the Journal free of charge to healthcare professionals to support their clients and session participants in the Southeast of England. Alternatively, they can be brought from Sport in Mind's online shop: www.sportinmind.org/shop .