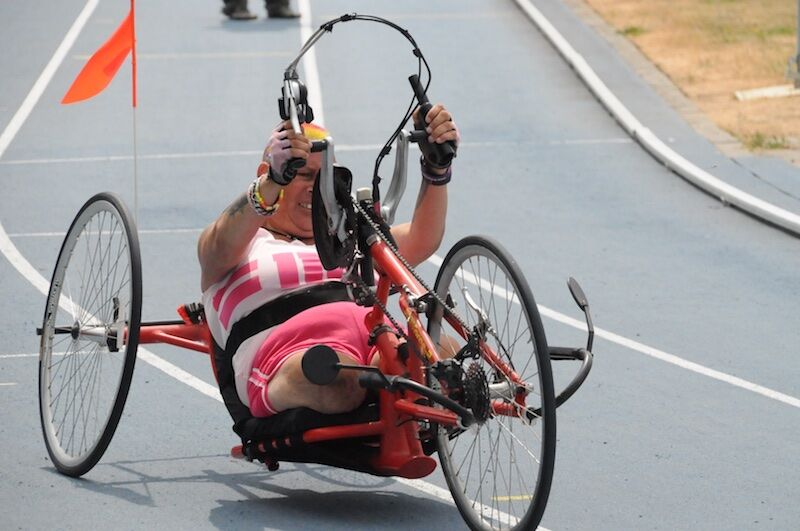 LimbPower offers multisport event for children and adults in Manchester
Posted by LimbPowerAdmin on Friday 31st August 2018
Manchester.
Morning session for 5-18 year olds is 9.30am to 12.30pm
Afternoon session for over 18s 1.00pm to 4.00pm
For information about the LimbPower Multisport Event please visit www.limbpower.comor contact Andy Brittles, LimbPower National Sport Development Officer. Email andy@limbpower.comor call 07503 030502.
LimbPower's vision is to change lives through the power of sport, physical activity and the arts. The Multisport events support our ongoing work to increase the number of suitable and available activity opportunities for people with limb impairments in the UK.
For more information about LimbPower, visit www.limbpower.com.
ENDS
Notes to editors
LimbPower
LimbPower is the National Disability Sport Organisation that supports amputees and people with limb impairments to reach their sporting potential.
The Charity's mission is to engage amputees and people with limb impairments in regular and sustained participation in recreational and competitive sport and the arts, to improve their quality of life and aid physical, social and psychological rehabilitation. LimbPower aim to put each amputee and limb impaired person in touch with the right sport and leisure acti